— pianist - singer - songwriter - activist —
— pianist - singer - songwriter - activist —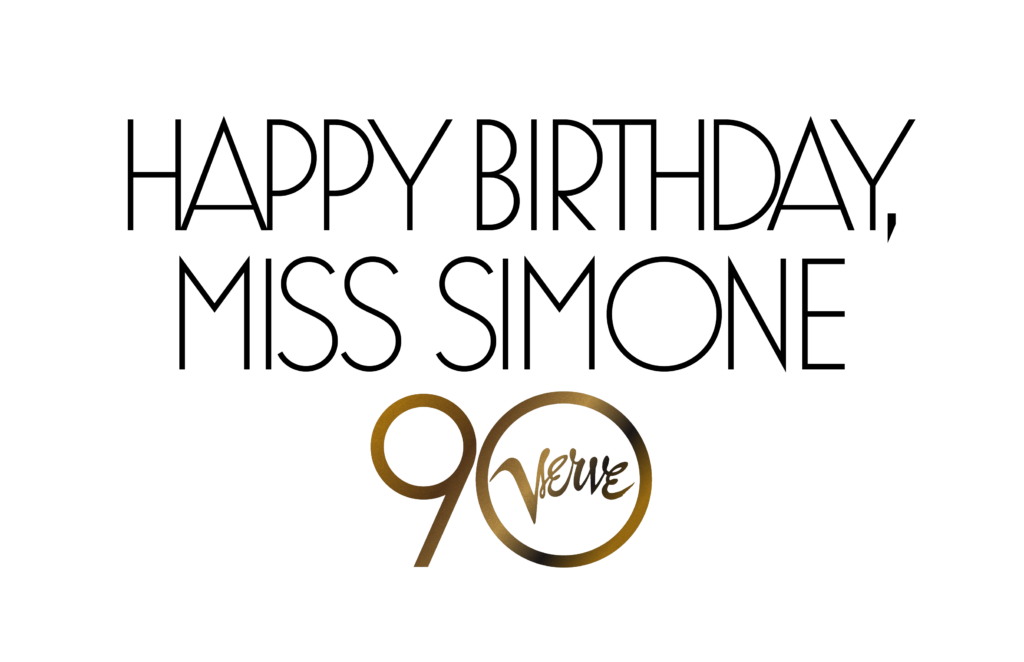 FOUR WOMEN - THE NINA SIMONE COMPLETE RECORDINGS 1964-1967
FOUR WOMEN: THE NINA SIMONE COMPLETE RECORDINGS 1964-1967 brings together in their entirety all seven albums Nina Simone recorded for the Philips label during the most significant period of her long and distinguished career.
Limited to a run of 2,500 units globally, FOUR WOMEN includes the following albums newly remastered and cut from the original analog tapes: Nina Simone in Concert (1964), Broadway-Blues-Ballads (1964), I Put A Spell On You (1965), Pastel Blues (1965), Let It All Out (1965), Wild Is the Wind (1966) and High Priestess of Soul (1967).
The deluxe 7-LP box features beautifully packaged versions of all seven albums, an 18-page booklet with rare photos and liner notes by GRAMMY Award-winning music historian Ashley Kahn and is housed in an elegantly designed faux-alligator hardcover slipcase.
From the incendiary "Mississippi Goddam" to the heart-breaking "Lilac Wine" to the mini-epic that gives this collection its title, FOUR WOMEN: THE NINA SIMONE COMPLETE RECORDINGS 1964–1967 captures a uniquely powerful artist at her peak. 
YOU've GOT TO LEARN - LIVE AT NEWPORT, 1966
The Newport Jazz Festival had always brought the best out of Nina Simone. On July 2, 1966, the audience was treated to the full range of her artistry—from the opener, a breathtaking version of "You've Got To Learn" to a swinging take on "Mississippi Goddam".
After a sustained standing ovation, her fans were rewarded with the show-stopping encore, "Music For Lovers".
This previously unreleased recording makes it clear why hearing Nina Simone in concert was a once-in-a-lifetime experience.
Tracklist: 
1. You've Got To Learn
2. I Loves You Porgy
3. Introduction to Blues For Mama
4. Blues For Mama
5. Be My Husband
6. Mississippi Goddam
7. Music For Lovers
OUT NOW!
Nina Simone's story from the late sixties to the nineties can be told through her legendary performances in Montreux. Taking to the Montreux stage for the first time on 16 June 1968 for the festival's second edition,
Simone built a lasting relationship with Montreux Jazz Festival and its Creator and Director Claude Nobs and this unique trust and electricity can be clearly felt on the recordings.
Simone's multi-faceted and radical story is laid bare on 'Nina Simone: The Montreux Years'.
From Nina's glorious and emotional 1968 performance to her fiery and unpredictable concert in 1976, one of the festival's most remarkable performances ever witnessed, the collection includes recordings from all of her five legendary Montreux concerts – 1968, 1976, 1981, 1987 and 1990.
Eunice Kathleen Waymon, known professionally as Nina Simone, was an American singer, songwriter, musical arranger, and civil rights activist. Her music spanned a broad range of styles, including classical, jazz, folk, R&B, gospel, and pop. Nina referred to her music as Black Classical Music.

"I'm a real rebel with a cause."
"An artist's duty is to reflect the times."
"Greed has driven the world crazy."
"There's no excuse for the young people not knowing who the heroes and heroines are or were."
"To most white people, jazz means Black and jazz means dirt, and that's not what I play. I play Black classical music."
"I'll tell you what freedom is to me: no fear!"
"You use up everything you've got trying to give everybody what they want."