— pianist - singer - songwriter - activist —
— pianist - singer - songwriter - activist —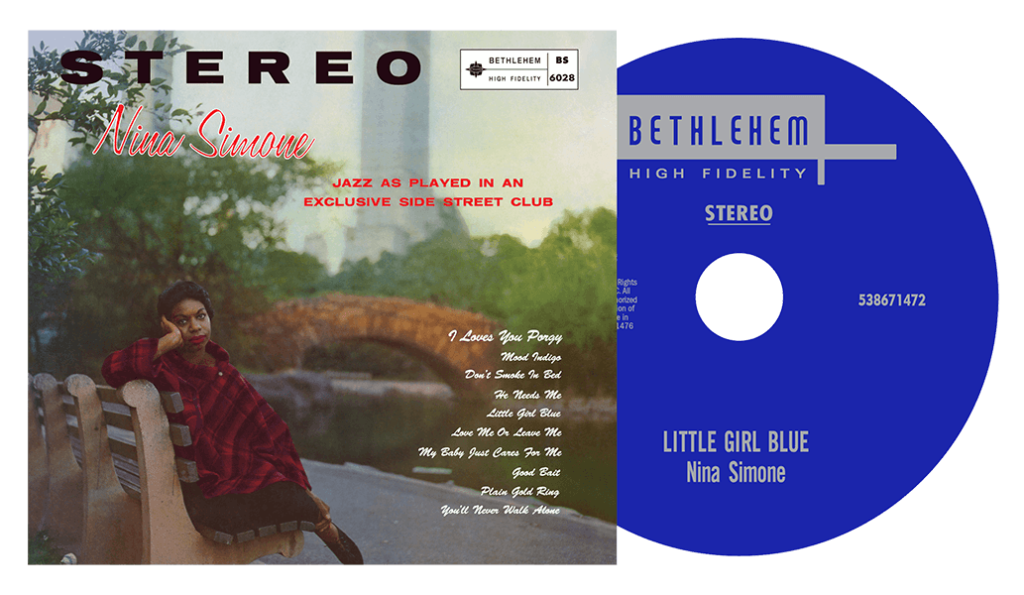 REMASTER: LITTLE GIRL BLUE
The brand-new remaster of Nina Simone's debut album 'Little Girl Blue' is now available everywhere digitally in both high-def & standard audio and can be streamed at the link below.
Featuring the classic tracks "My Baby Just Cares For Me", "Mood Indigo" & her hit "I Loves You, Porgy" — the stereo mix remaster is also now available on limited edition 180-Gram audiophile clear-blue vinyl (exclusively at Barnes & Noble) plus traditional black vinyl and CD (available at your favorite local record store).
Inspired by the love songs and love life of Nina Simone, Hofpoortteater Elckerlijc (Turnhout, Belgium) presents a musical production tribute, with Joris Gielen, Symen Gilles, Gaby Megens, Steven Meulemans, Lotte Van Gorp, Cindy Wouters, and two guests: Marie Koop and Roger Nupie.
Program director: Michael Van Caeneghem.
Performances take place at Hofpoortteater Elckerlijc from October – November 2021.
Additional information and tickets here.

Eunice Kathleen Waymon, known professionally as Nina Simone, was an American singer, songwriter, musical arranger, and civil rights activist. Her music spanned a broad range of styles, including classical, jazz, folk, R&B, gospel, and pop. Nina referred to her music as Black Classical Music.

"I'm a real rebel with a cause."
"An artist's duty is to reflect the times."
"Greed has driven the world crazy."
"There's no excuse for the young people not knowing who the heroes and heroines are or were."
"To most white people, jazz means Black and jazz means dirt, and that's not what I play. I play Black classical music."
"I'll tell you what freedom is to me: no fear!"
"You use up everything you've got trying to give everybody what they want."