— pianist - singer - songwriter - activist —
— pianist - singer - songwriter - activist —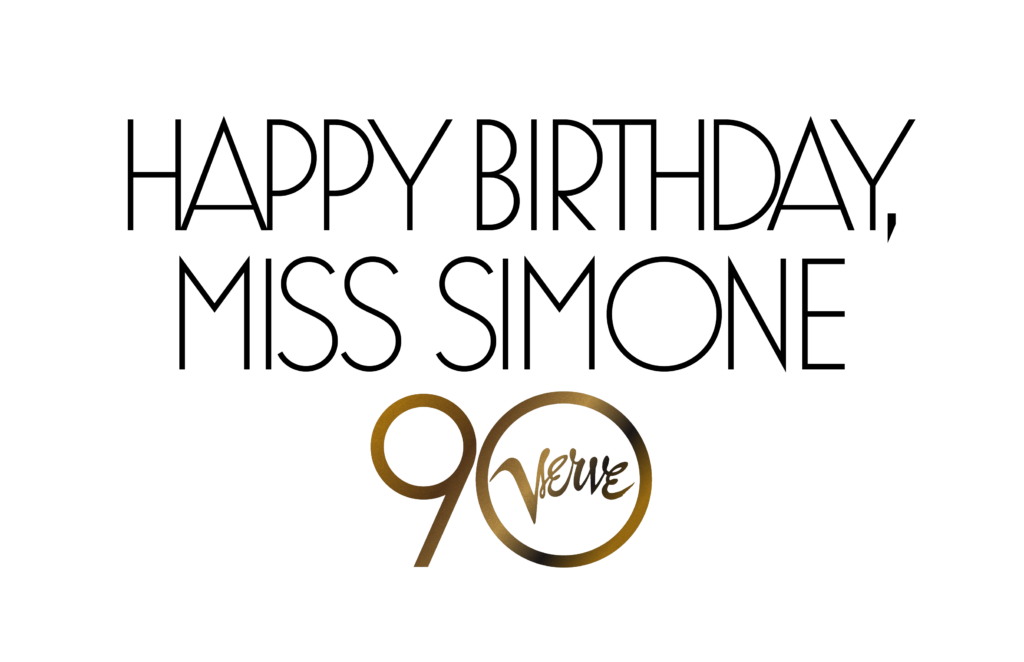 I LOVES YOU, PORGY - LIVE AT NEWPORT, 1966 (VISUALIZER)
YOU've GOT TO LEARN - LIVE AT NEWPORT, 1966
The Newport Jazz Festival had always brought the best out of Nina Simone. On July 2, 1966, the audience was treated to the full range of her artistry—from the opener, a breathtaking version of "You've Got To Learn" to a swinging take on "Mississippi Goddam".
After a sustained standing ovation, her fans were rewarded with the show-stopping encore, "Music For Lovers".
This previously unreleased recording makes it clear why hearing Nina Simone in concert was a once-in-a-lifetime experience.
Tracklist: 
1. You've Got To Learn
2. I Loves You Porgy
3. Introduction to Blues For Mama
4. Blues For Mama
5. Be My Husband
6. Mississippi Goddam
7. Music For Lovers
OUT NOW!
GREAT WOMEN OF SONG: NINA SIMONE
Throughout her career, Nina's music has inspired audiences of all ages, races, and nationalities. In recent years, social media savvy youth have taken a particular interest in the works of Miss Simone. From the evergreen, feel good track aptly named "Feeling Good" to the mysteriously romantic remake of "I Put A Spell On You" and so many more, Nina's music is being used in everything from major brand commercials to the everyday user on social networks to convey a feeling and a mood.
Created with the newest generation of Nina Simone fans in mind, Great Women of Song features the best of the best. Miss Simone's most loved and notable hits assembled in one package. The album is the gift that will keep on giving.
Tracklist: 
1. Feeling Good
2. I Put A Spell On You
3. Don't Let Me Be Misunderstood
4. Ne Me Quitte Pas
5. Tell Me More And More And Then Some
6. Lilac Wine
7. Take Care Of Business
8. See-Line Woman
9. Four Women
10. Wild Is The Wind
11. I Loves You, Porgy
12. Mississippi Goddam
Exhibit: Lincoln Center for the Performing Arts Archives
As part of Lincoln Center's non-profit mission to promote, present, and preserve the performing arts for future generations, they have put together a small educational exhibit of archival material honoring two artists who performed at Lincoln Center and who lived in the area: Nina Simone and Thelonious Monk.
Nina Simone made performance history at Lincoln Center, appearing on at least six occasions from 1966 to 1973, more than any other Black performer of the time period, making her a significant figure as Lincoln Center programming began to embrace musical forms beyond classical.
The exhibit was unveiled on a wall located inside the newly renovated David Geffen Hall on the Lincoln Center campus, in conjunction with the hall's reopening.
The exhibit is free and open to the public and will be on display through September 2023.
Click here for more information on the exhibit and Nina's many performances at Lincoln Center.
Eunice Kathleen Waymon, known professionally as Nina Simone, was an American singer, songwriter, musical arranger, and civil rights activist. Her music spanned a broad range of styles, including classical, jazz, folk, R&B, gospel, and pop. Nina referred to her music as Black Classical Music.

"I'm a real rebel with a cause."
"An artist's duty is to reflect the times."
"Greed has driven the world crazy."
"There's no excuse for the young people not knowing who the heroes and heroines are or were."
"To most white people, jazz means Black and jazz means dirt, and that's not what I play. I play Black classical music."
"I'll tell you what freedom is to me: no fear!"
"You use up everything you've got trying to give everybody what they want."