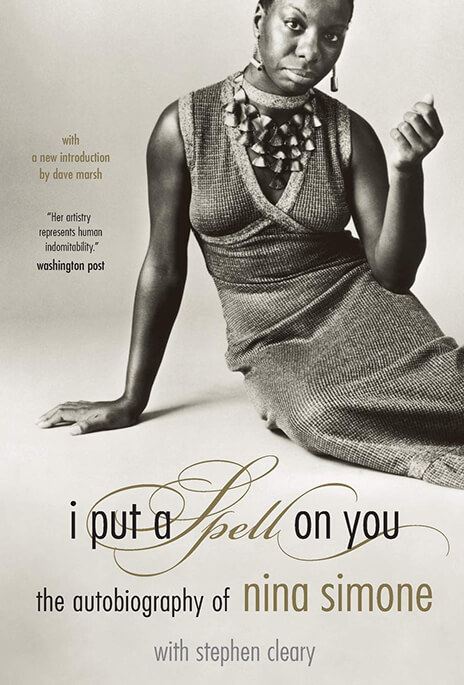 Nina Simone is probably best known for her hit "My Baby Just Cares For Me", a re-release which marked the triumphant return of a singer with a remarkable, but tragic career.
Often compared to artists like Billy Holiday and Edith Piaf, Nina differs in one essential way – she is a true survivor. Born in North Carolina she suffered poverty and racial prejudice before making her name as a musician.
She survived a stormy marriage, tragic love affair, arrest, imprisonment, mental breakdown and an attempted suicide before making the long climb back to the top.
This is an account of the life of a singer who has now become a legend.
(authors: Nina Simone & Stephen Cleary)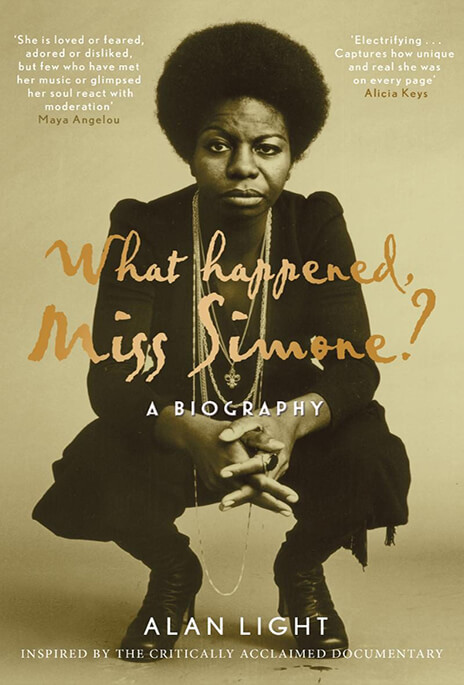 WHAT HAPPENED, MISS SIMONE?
Inspired by the critically acclaimed documentary and drawing on glimpses into previously unseen diaries, rare interviews and childhood journals, and with the aid of her daughter, What Happened, Miss Simone? tells the story of the classically trained pianist who became a soul legend, a committed civil rights activist and one of the most influential, provocative and least understood artists of our time.
This is the story of the real Miss Simone.
(author: Alan Light)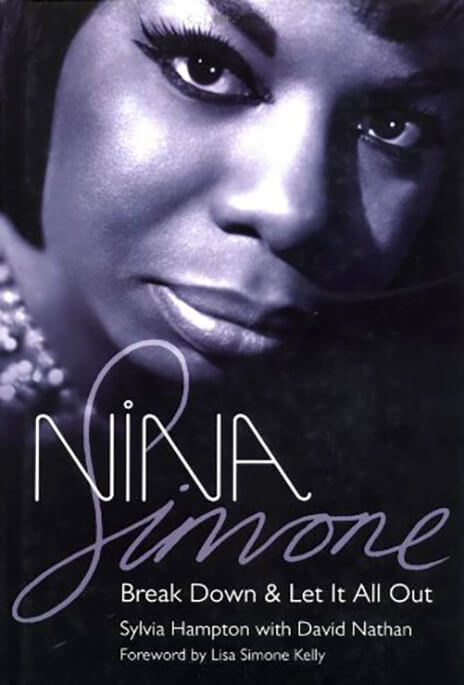 BREAK DOWN & LET IT ALL OUT
A definitive portrait of the great jazz singer, songwriter, and musician chronicles the extraordinary life and career of Nina Simone, from her early training as a classical pianist to the heights of her lengthy international career, in a personal tribute to The High Priestess of Soul.
(authors: Sylvia Hampton & David Nathan)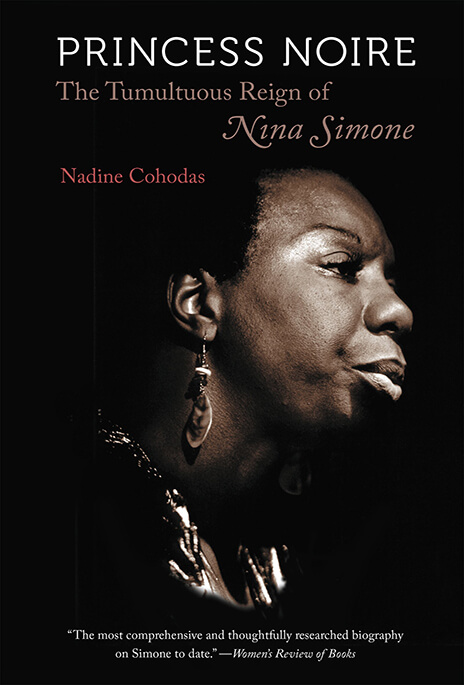 PRINCESS NOIRE: THE TUMULTUOUS REIGN OF NINA SIMONE
Tapping into newly unearthed material on Simone's family and career, Nadine Cohodas paints a luminous portrait of the singer, highlighting her tumultuous life, her innovative compositions, and the prodigious talent that matched her ambition.
With precision and empathy, Cohodas weaves the story of Simone's contentious relationship with audiences and critics, her outspoken support for civil rights, her two marriages and her daughter, and, later, the sense of alienation that drove her to live abroad from 1993 until her death.
Alongside these threads runs a more troubling one: Simone's increasing outbursts of rage and pain that signaled mental illness and a lifelong struggle to overcome a deep sense of personal injustice.
(author: Nadine Cohodas)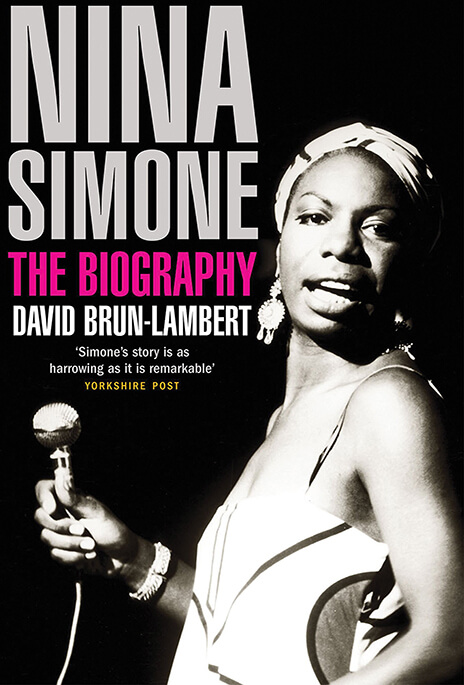 NINA SIMONE: THE BIOGRAPHY
This first-ever biography of Nina Simone caused quite a stir among reviewers. "A chastening read", said the Sunday Times; "Simone's story is as harrowing as it is remarkable", said the Yorkshire Post. 
No-one was quite prepared for the life story of the singer of such enduringly uplifting classics as My Baby Just Cares for Me turning out to be such a chilling litany of mental disorder, vile temper, terrible abuse at the hands of bad men, and a self-destructively hostile attitude all too often to the acolytes who came to see her perform.
(author: David Brun-Lambert)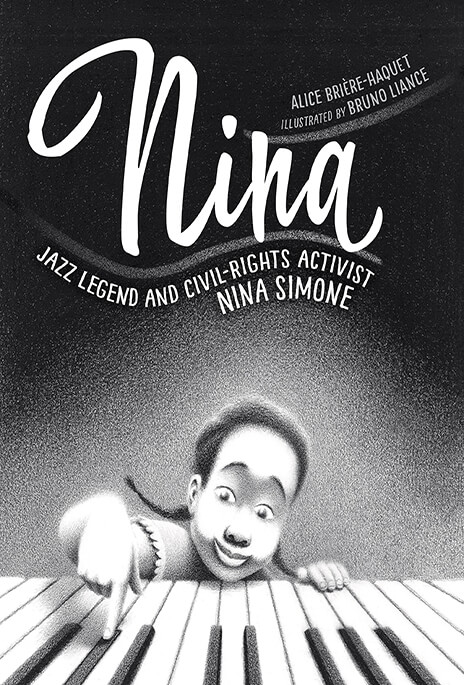 NINA: JAZZ LEGEND & CIVIL-RIGHTS ACTIVIST
A stunning picture-book biography of the High Priestess of Soul and one of the greatest voices of the 20th century.
With evocative black-and-white illustrations and moving prose, readers are introduced to Nina Simone, jazz-music legend and civil-rights activist. Shared as a lullaby to her daughter, a soulful song recounts Simone's career, the trials she faced as an African American woman, and the stand she took during the Civil Rights Movement. This poignant picture book offers a melodic tale that is both a historic account of an iconic figure and an extraordinary look at how far we've come and how far we still need to go for social justice and equality. A timeless and timely message aptly appropriate for today's social and political climates.
(author: Alice Brière-Haquet; illustrator: Bruno Liance)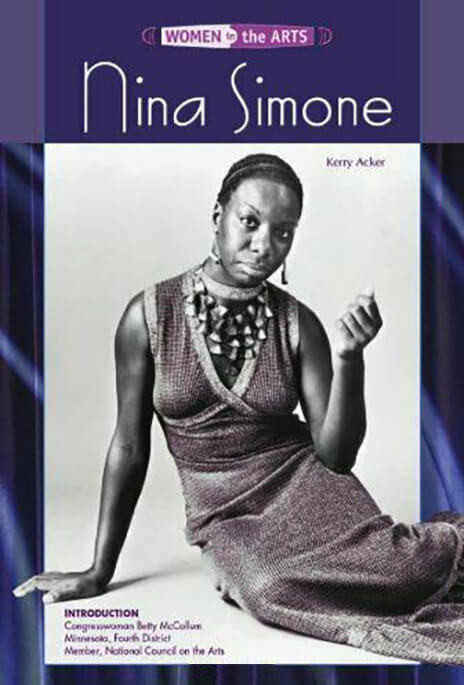 A brief biography of the High Priestess of Soul and her music From Bach to Billie Holiday, Gershwin to Bob Dylan, Nina Simone (1933-2003) melded a wealth of outwardly incompatible influences into her own peerless style. 
Simone's debut album in 1958 won her stardom that was to last for forty-five years and is likely to continue for decades to come.
(author: Kerry Acker)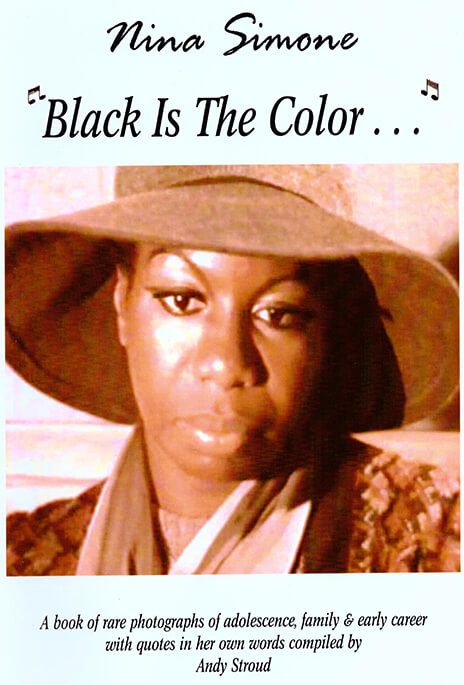 A book of rare photographs of Nina Simone's adolescence, family, and early career with quotes in her own words compiled by Nina's ex-husband and ex-manager, with an introduction by Nina's daughter, Lisa Simone.
(author: Andy Stroud)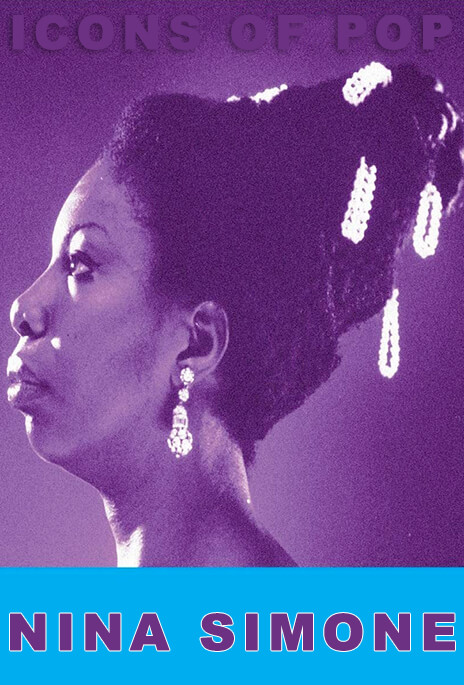 Placing Nina Simone and her music firmly within the socio-historical context of the 1960s, this book also argues for the importance of considering the artist's entire career and for paying greater attention to her music than is often the case in biographical accounts.
Simone defied musical categories even as she fought against social ones and the result is a body of work that draws upon classical and jazz music, country blues, French chanson, gospel, protest songs, pop and rock tunes, turning genres and styles inside out in pursuit of what Simone called "black classical music".
The book begins with a focus on the early part of Simone's career and a discussion of genre and style. Connecting its analysis to a discussion of social categorization (with particular regard to race), it argues that Simone's defiance of stylistic boundaries can be seen as a political act.
From here, the focus shifts to Simone's self-written protest material, connecting it to her increasing involvement in the struggle for civil rights.
The book also provides an in-depth account of Simone's 'possession' of material by writers such as Leonard Cohen, Bob Dylan, Sandy Denny and Judy Collins, while exploring the relationship between the personal and the political.
In considering material from the Simone's lesser-known work from the 1970s to the 1990s, the study proposes a theory of the "late voice" in which issues of age, experience and memory are emphasised.
The book concludes with a discussion of Simone's ongoing legacy.
(author: Richard Elliott)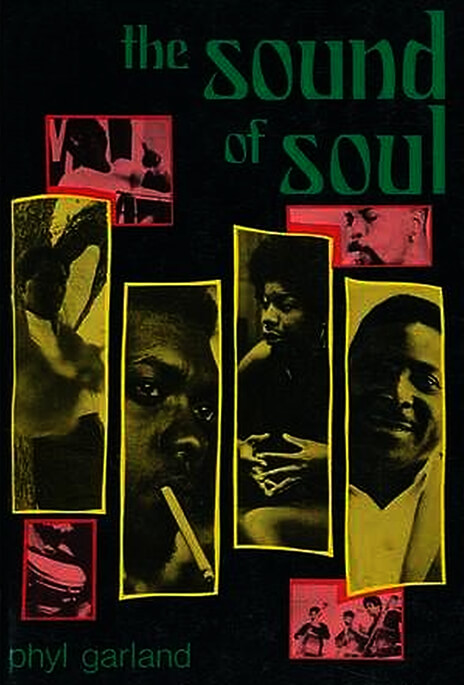 In The Sound of Soul: The Story of Black Music, Phyllis Garland traces the development of soul music from its earliest beginnings, pausing often to deal with specific and noteworthy musicians including those well-known like Nina Simone and those seldom encountered. Spirituals, the blues, hard rock, and their foundations -deprivation and discrimination – these are the stuff of The Sound of Soul…
(author: Phyl Garland)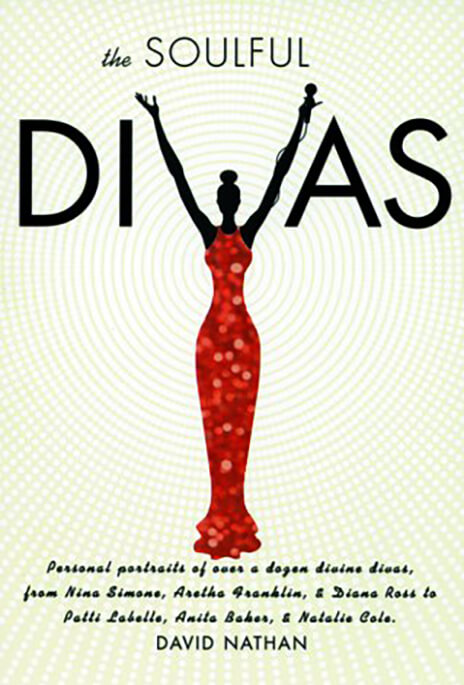 From the founder of the UK's first Nina Simone fan club, The Soulful Divas contains candid, behind-the-scenes profiles of over a dozen of the greatest female rhythm and blues vocalists of the 70s, 80s and 90s, including Nina Simone, Aretha Franklin, Diana Ross, Patti Labelle, Anita Baker and Natalie Cole. 
(author: David Nathan)