THE TUMULTUOUS REIGN OF NINA SIMONE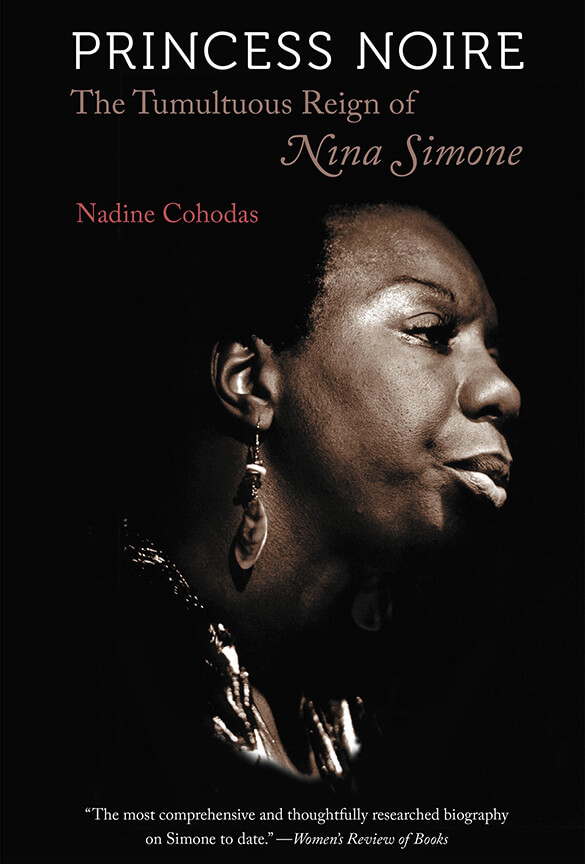 Tapping into newly unearthed material on Simone's family and career, Nadine Cohodas paints a luminous portrait of the singer in Princess Noire: The Tumultuous Reign of Nina Simone, highlighting Nina's tumultuous life, her innovative compositions, and the prodigious talent that matched her ambition.
With precision and empathy, Cohodas weaves the story of Simone's contentious relationship with audiences and critics, her outspoken support for civil rights, her two marriages and her daughter, and, later, the sense of alienation that drove her to live abroad from 1993 until her death.
Alongside these threads runs a more troubling one: Simone's increasing outbursts of rage and pain that signaled mental illness and a lifelong struggle to overcome a deep sense of personal injustice.