BREAK DOWN & LET IT ALL OUT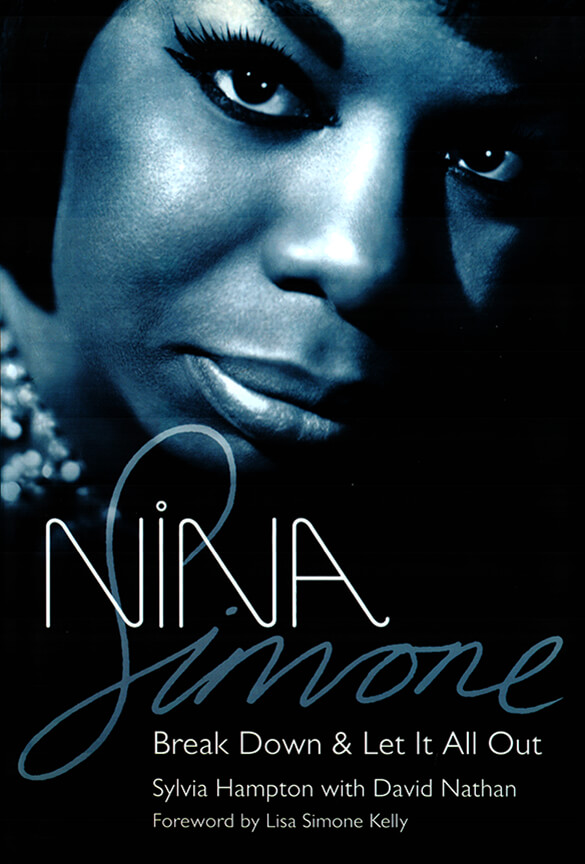 SYLVIA HAMPTON & DAVID NATHAN
sanctuary publishing - 2004
Famed for such classics as 'Feeling Good', 'My Baby Just Cares For Me', and 'I Put A Spell On You', Nina Simone was an artist who defied easy classification. During her career she recorded a total of 34 albums, encompassing music that ran the full spectrum from jazz, blues, and gospel to folk and calypso. 
As a singer, she was universally admired for her highly emotional and expressive delivery, her unusually deep and rich voice evoking and stirring her listeners' emotions in a skillful and varied fashion.
Nina's passion for the rights of others saw her record some highly provocative songs, including the infamous 'Mississippi Goddam'.  As a lifelong civil rights campaigner she was often berated for her beliefs and vocal opinions, but she would not be silenced. A close friend of Dr. Martin Luther King, her song 'Young, Gifted, and Black' became the anthem for the civil rights movement.
Sylvia Hampton and David Nathan began their relationship with the late Dr. Nina Simone in 1964. Forming the very first Nina Simone fan club, they went from adoring fans to personal friends. Throughout, Sylvia maintained a close relationship with Nina, corresponding with her as she travelled the globe.
Through a series of enlightening accounts of the highs and lows of the life of the High Priestess of Soul, a selection of exclusive photographs and an in-depth analysis of Nina's extensive recorded output, Nina Simone: Break Down & Let It All Out is an intimate and revealing portrait of the lady who put a spell on the world.