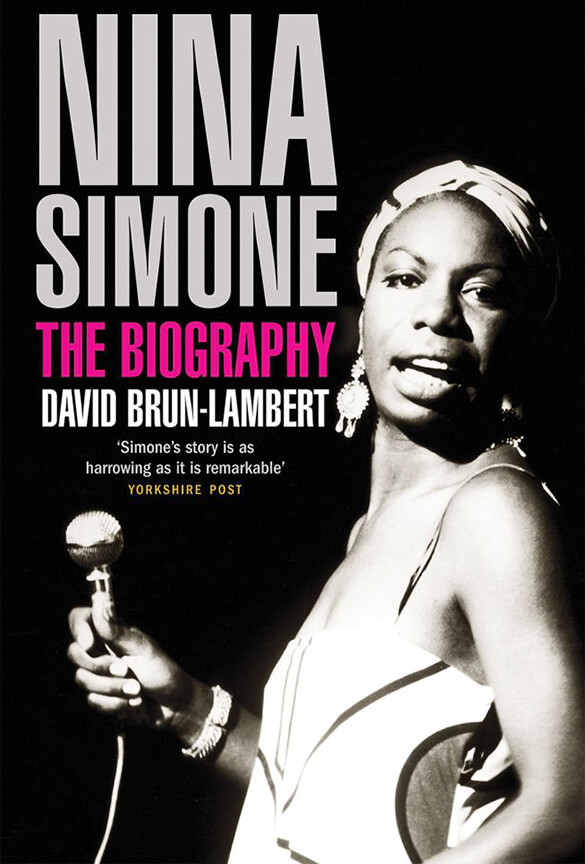 A musical child prodigy, Nina Simone ought to have enjoyed a glittering classical career. But rejection by the all-white board of an elite conservatoire traumatized her for life. As the High Priestess of Soul she sang "My Baby Just Cares For Me" with intense passion — yet her own relationships with men were marked by abuse, exploitation, and even rape.
She was fiercely committed to the cause of civil rights — but was tyrannical towards both her musicians and her own family. She craved affection and safety — yet thought nothing in later life of rewarding her adoring audience with hours of waiting and vitriolic harangues. 
Now, in the first full biography of this magnificent but tortured artist, David Brun-Lambert tells the full story of Nina Simone's genuinely tragic life.
The 1st Dutch pressing of David Brun-Lambert's book included a CD titled 'Hidden Treasures' featuring very rare tracks.
---
Hidden Treasures tracklist:
Exactly Like You (Québec, 1980)
You've Got To Learn (Philadelphia, 1966)
Why? The King of Love Is Dead (Stockholm, 1968)
I'm Giving It Up (Mount Vernon, 1966)
It Don't Mean A Thing (New York, 1961)
The Time Is Now (Mount Vernon, 1967)
I Got It Bad And That Ain't Good (New York, 1961)
Jesus Paid It All (Siebengewald, 2000)
Info provided by the Roger Nupie Archives.