COLLEGE CONCERTS AND INTERVIEWS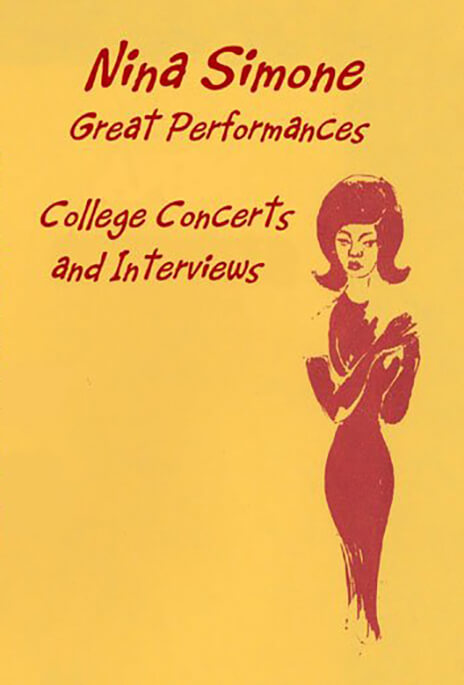 Great Performances: College Concerts and Interviews is an exceptionally rare but powerful collection of performances and interviews compiled by Nina Simone's ex-husband and manager, Andy Stroud. Performances include concerts at Amherst College and at Morehouse College, both in 1969. 
Interspersed between performances are behind the scenes clips of Nina speaking candidly about her music plus insights into her philosophies about music, race, and human relations.