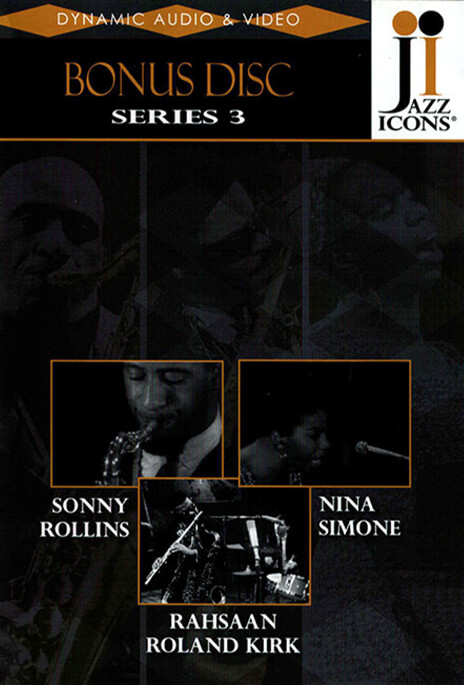 Jazz Icons offers a bonus disc only available in the boxed set of DVDs that includes no-holds-barred Nina Simone live performances in 1965 of Mississippi Goddam and Love Me Or Leave Me followed by an interview with the Swedish program host. 
Nina recalls the passion, fury and angst of the Civil Rights struggle and the 1960s with impassioned renditions of Brown Baby, Four Women and Mississippi Goddam.
This collection of Nina Simone, a superb vocalist-pianist who absolutely defied categorization, includes a stirring rendition of her signature song I Loves You Porgy.