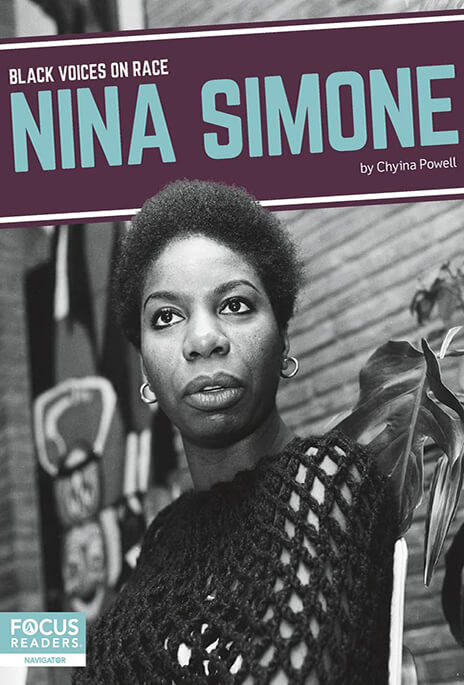 North Star Editions - 2022
This fascinating book introduces readers to the life and legacy of Nina Simone, a Black singer and activist whose artistic and cultural contributions expanded and illuminated the collective conversation on race.
The book includes a table of contents, a Consider This special feature, a biographical timeline, informative sidebars, quiz questions, a glossary, additional resources, and an index.
This Focus Readers series is at the Navigator level, aligned to reading levels of grades 3-5 and interest levels of grades 4-7.