JAZZ LEGEND AND CIVIL-RIGHTS ACTIVIST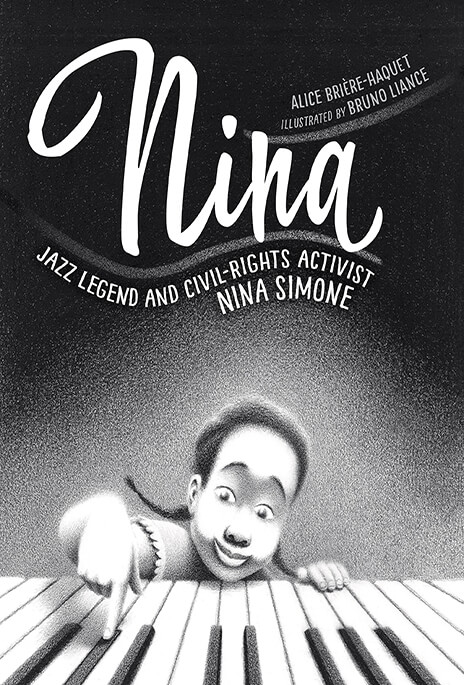 Alice Brière-Haquet & Bruno Liance
A stunning picture-book biography of the High Priestess of Soul and one of the greatest voices of the 20th century. With evocative black-and-white illustrations and moving prose, readers are introduced to Nina Simone, jazz-music legend and civil-rights activist.
Shared as a lullaby to her daughter, a soulful song recounts Simone's career, the trials she faced as an African American woman, and the stand she took during the Civil Rights Movement.
This poignant picture book offers a melodic tale that is both a historic account of an iconic figure and an extraordinary look at how far we've come and how far we still need to go for social justice and equality.
A timeless and timely message aptly appropriate for today's social and political climates.