A FOLD-OUT GRAPHIC HISTORY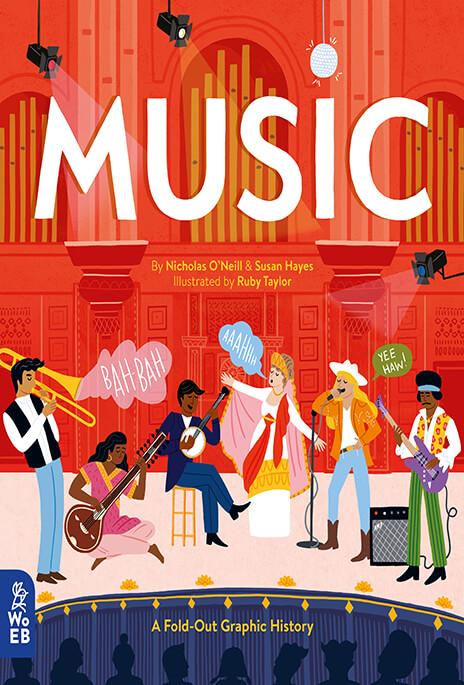 Nicholas O'Neill, Susan Hayes, and Ruby Taylor
what on earth books - 2020
Learn about how different genres started–including classical, folk, jazz, gospel, rock 'n' roll, country, punk, grunge and pop. Explore the histories of music linked to particular cultures or regions–including Indigenous American, Asian, and African music; Son Cubano and Caribbean styles; and Australian bush music.
Discover the stories of music maestros from around the world–including Beethoven, Wei Liangfu, The Beatles, Joni Mitchell, David Bowie, Maria Callas, Nina Simone, Louis Armstrong, and Beyoncé. Marvel at the orchestra with a huge illustration set in London's Royal Albert Hall, and find out about the ancient instruments discovered all over the globe.
All this and more features in this richly illustrated timeline of music from 60,000 years ago to the present day that will delight children and families alike!