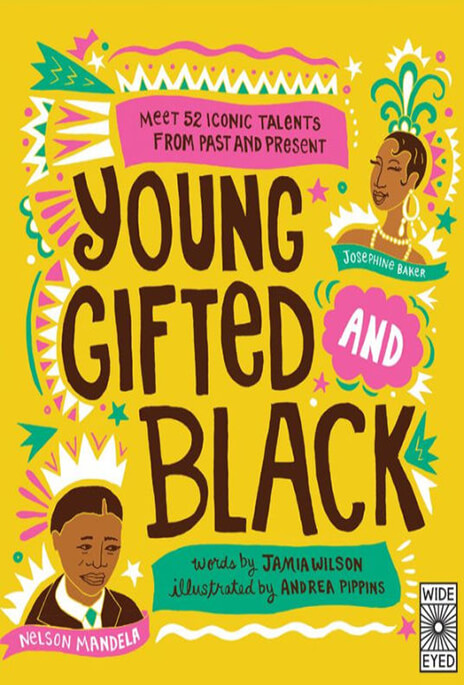 JAMIA WILSON & ANDREA PIPPINS
With a title that references the late Lorraine Hansberry's phrase/Nina Simone song "Young, Gifted, and Black," this exuberant collected biography is one young readers won't want to miss.
Young readers are invited to explore one and two-page vignettes of 52 compelling figures in black culture worldwide. Each profile recounts their beginnings and marvelous feats as scientists, writers, athletes, artists, or activists, both past and present.